One of our favorite Easter traditions here at Flats On D is decorating eggs. Easter eggs, also called Paschal eggs, are decorated in a celebration of the spring season. Best part of all: there are no rules when it comes to their design! Here are some of our favorite ideas:
Glow-in-the Dark Eggs
Why not conduct an Easter egg hunt in the early-morning or late at night? These eggs actually glow in the dark and are easy for the young ones to find! Simply combine neon paint, shaving cream, and hard-boiled eggs. The decorating process takes about 20 minutes.
Dragon Egg
This is looks like a House of the Dragon prop. These silver and gold easter eggs are cobbled together with thumbtacks or fasteners. Each foam egg is created by encircling the exterior with about 200 separate adornments.
TMNT Eggs
Sure the latest remake trailer looks bad, but these heroes in a half shell will always be popular. Design Michaelangelo, Leonardo, Donatello, and Raphael with their respective colors. Each egg is wrapped with their own ribbon, complete with adhesive wiggle eyes.
Burger Easter Eggs
What's Easter without a food theme? As well as simple designs of pizza, donuts, fries, and other favorites, our personal favorite is the burger aesthetic. Best of all, you don't even have to dye the eggs, just use brown ones! Other supplies include different colored markers, yellow paper, and tissue paper.
Succulent Eggs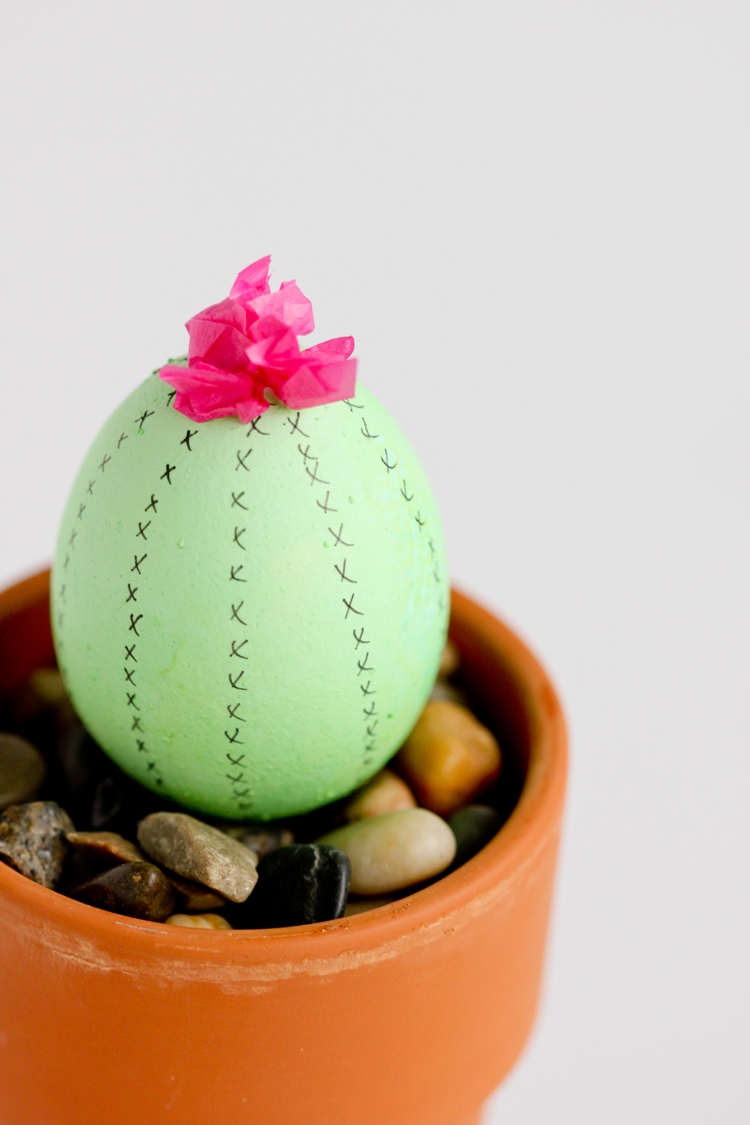 House plants are all the rage. However, watering them enough to stay in bloom and not perish can be an issue. Nestled in tiny terracotta pots, these small egg cactuses are just as cute as house plants, without all the maintenance. All you need to nourish the egg is dye and a fine-tip marker!